(photo) Neon and ultra violet lights.
(photo) Neon and ultra violet lights.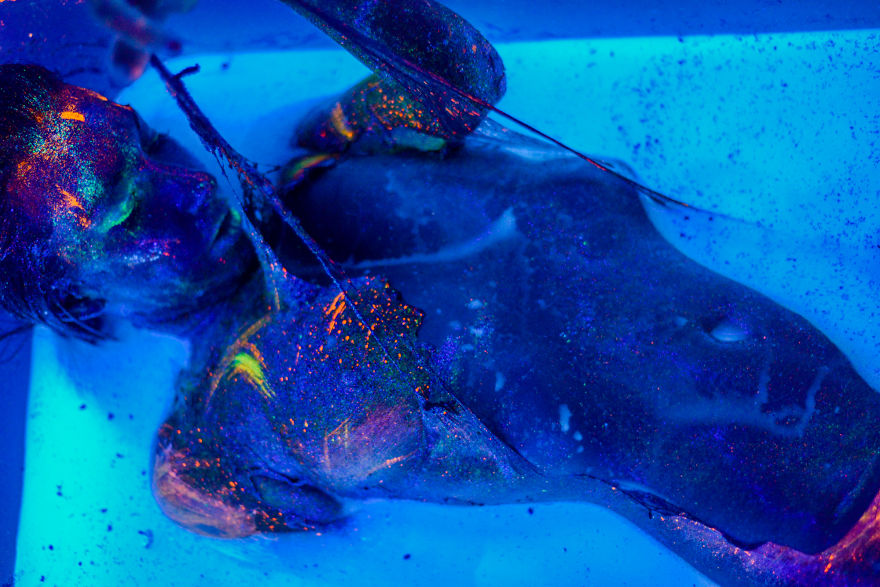 American photographer Adriano Rodrigues takes photos using neon and ultra violet lights. He has discovered this technique in the last semester at college and has developed a unique method of expressing himself. I was hit by a drunk driver driving 50 km more than the limit in that region. I'm glad I stayed alive after the crash, but we had a difficult rehabilitation. It's five years since the accident, but I still have difficulty moving. I'm a visual artist and I see things in my mind that I can not explain.
They have a perfect sense for me, but when I try to explain them I can not do this. This series of photos I've made in my own room with a makeup while ultraviolet light reacts to makeup on the body of the model, See below some of Adriano Rodrigues's series of photos.
Source : diez.md
Views : 1666
LifeBest.ru - Iulian